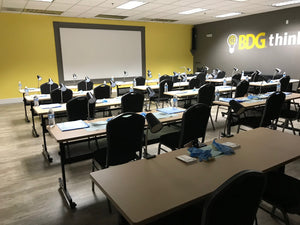 We provide World renownd CE COurses in Las Vegas, NV
About BDG Think Tank
BDG Think Tank is a subsidiary of BDG Dental Services that encompasses all things related to continuing education for both providers and staff within the Dental Community. We place high value in expanding our knowledge and the knowledge of others so we may be at the forefront of innovation in our field. We believe that when you invest in the training and development of people, the value and benefits will be poured back into your business. BDG Think Tank provides access to relevant and innovative CE opportunities for both new and experienced clinicians. Our goal is to uplift our profession and add value by seeking out the most passionate, talented clinicians in our industry to provide world-class presentations.
Founder & CEO
David Ting, DMD
Centering around his firm believes in "creating a better life for all", he started with our first office, Boston Dental, in Summerlin, and in the past 11 years, he has tremendously added values in many people's lives by completely changing the patients' impression about a dentist, touching the lives of our staff who will never look at their employment with BDG as just a job, creating a life-changing career path for our doctors, and offering hope once again for those people in need in our communities.
President
Bridgit Fly
Currently, Bridgit is a trailblazer for professional development at BDG. She develops and facilitates management and leadership courses. She has presented a multitude of workshops, training and development courses, doctor and hygienist study groups, tutorials and orientations. Bridgit also produces in-house training videos that are hosted on the company training website that aids in the growth and training of team members.